Rainforest Jasper... 

Awaken To The Joy Of Life!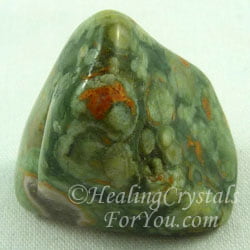 Green Rhyolite
You are here: Home > Stone Meanings Q-R > Rainforest Jasper
Part One > Part Two
This stone is also known as Green Rhyolite, and is a strong stone to help you to understand who you really are. Like most green stones, its energy resonates within the heart chakra.
It is a helpful stone to connect with Mother Gaia and the energy of the natural world, and may be used in earth healing rituals.
It will aid you to make a stronger connection to the great forests and green areas of the planet, as Rainforest Jasper encourages you to have a deeper, more heart based love for the earth.
How To Use It
Its vibration within the heart chakra aids you to communicate from the heart, and it may aid you to make contact with nature spirits, elemental beings, and other members of the Devic kingdom.
If you ensure that the gardens around your home are healthy and avoid the use of harsh chemicals, you may discover that these beings may multiply in such healthy surroundings.
Green Rhyolite will also assist you to feel more balanced emotionally. It may strengthen relationships as it brings a stream of happiness, joy and contentment to your life, which will flow through to those with whom you are in contact with.
This lovely stone makes you more aware of the need to make a commitment to the earth and her health. If you have an interest in this subject and would like to feel more committed to aiding the earth, add Rainforest Jasper to your collection.
Wearing This Crystal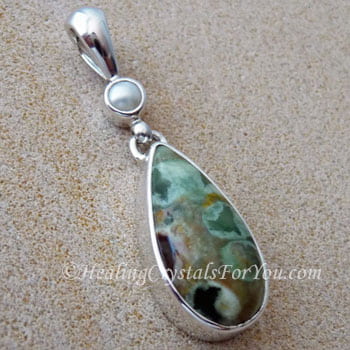 Rainforest Jasper Pendant
Wearing a Rainforest jasper pendant in the area of the heart chakra and the solar plexus chakra may help these specific areas.
This is an excellent stone to use during your daily meditation as it brings peace and restores your faith in life.
You will find it on the zodiac birthstone list, so jewelry made from it is easy to find. It will help you if you have been feeling depression, and is known as a healer for when you are feeling grief.
After meditating with it you may begin to feel a stronger degree of self worth and self respect.
The more yellowish colored stones resonate within the solar plexus chakra which may aid manifestation.

This is a stone for change on many levels, and it may help to heal old deep emotional wounds, and by restoring faith it may bring you inner peace.
Lovely Rainforest Jasper jewelry is easy to buy, as it is an Aquarius birthstone. It may be helpful to keep it on your body and buying lovely jewelry made from this stone will aid the process.
Why Would You Use It?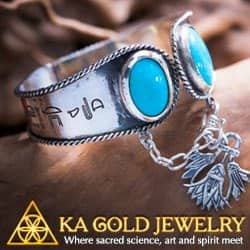 Check out the lovely bracelets made by Ka Gold Jewelry
Once you begin to resonate with this stone you may recall your purpose for being here on earth at this time. 
The vibration of this stone may challenge you to feel more respect for all life, including animals. 
This stone may also benefit your pets, and if you feel your dog or cat is feeling low.
It is usually easy to tell and it will also aid them to feel better. 
By simply placing a piece of this stone in their bedding it can make a difference to how they feel.  Green Rhyolite has been used as part of earth healing rituals, and some stones have quite a shamanistic energy. 
This green stone will both encourage more enthusiasm for the healing of your environment, as well as bringing you personal healing. The lovely energy of this stone will flow out and aid you to personally heal any emotional problems you may have.
Even if you feel that all is well in your life, the addition of extra joy and happiness will benefit you!
Combining It With Other Stones
To aid its vibration to fight addictions, you may combine it with other stones for overcoming addictions such as Black Obsidian, Amethyst Crystals, Dumortierite, Datolite, Brown Tourmaline aka Dravite, Thulite or Smithsonite.

Enhance contact with elemental beings...
If you wish to encourage the presence of nature spirits, other stones that also do this may be combined with Rainforest Jasper.
To enhance your contact with elemental beings, for this purpose you may like to combine it with any of the following crystals, Amegreen, Green Tourmaline, Seriphos Green Quartz, Green Apophyllite, Merlinite, Muscovite, Prasiolite aka Green Amethyst, Moss Agate, Green Aventurine, Staurolite aka Fairy Stones, Fuchsite.

You may choose to use it with solar plexus chakra stones to strengthen your willingness to live from the heart!
Green Rhyolite will also work well combined with heart chakra stones to aid you to live from your heart. Choose stones such as Gaspeite, Kunzite or Green Tourmaline for this purpose.

This stone has a lovely energy to stimulate feelings of happiness, and this energy may be strengthened by using it with other stones that help to create a higher level of happiness  and optimism about life.
Choose crystals such as Green Tourmaline, Euclase, Sillimanite, Gem Silica, Spurrite, Sardonyx, Snakeskin Agate and Chrysanthemum Stone to help you to increase this energy.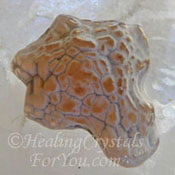 Snakeskin Agate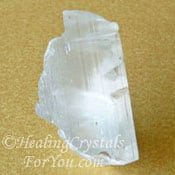 Euclase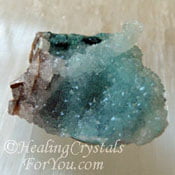 Gem Silica
---
---
Rainforest Jasper Earrings
When you buy a new stone or crystal, it is advantageous to use it on its own first. Once you are fully aware of its energy, you may choose to combine it with other stones.
Combine stones for short periods to begin with, as individuals may react differently. Knowing how you can combine various stones may be helpful, as this allows you to get the most from your crystals, and may help you to solve specific problems in your life.

Looking For Information About A Specific Crystal?
Did you know you can find out more about any crystal or topic that is written about on this site, simply by using the Google Search box below?