Healing Crystals For You Newsletter
February 2022

#102

Written By Liz Oakes

Greetings crystal lovers! Welcome to my ezine newsletter for February 2022. 

If you have subscribed to the newsletter you are probably a crystal lover like me. 

So I have endeavored to share pages that will help you to learn about ways to use the crystals you own.

In addition I have shared new articles from the previous period, as well as any pages that I feel will interest you, especially those that have been recently updated in some way.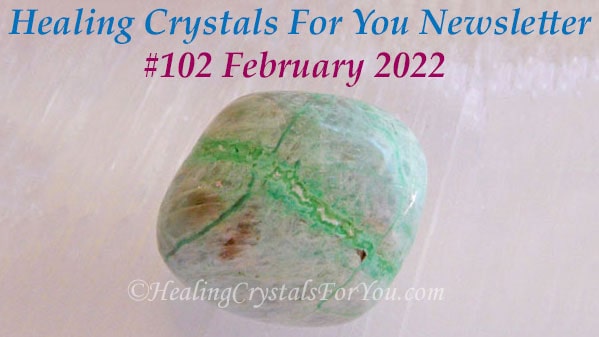 February 2022 Newsletter
I intend to share new pages that have been added or changed since my last newsletter.
 Of course, if you are an avid reader of my site you may have already discovered some of them.

In addition I may share some less well known pages from my site about crystals or stones that I think may interest you.
Healing-Crystals-For-You.com is reader-supported. When you buy through links on my site, I may earn an affiliate commission. Click to learn more.

What's In February 2022 Issue #102
Crystals For Change & Transformation: So much change has happened in the world. Could crystals that aid change help you?
Learn about Garnierite: Discover more on this recent site page, to learn more about how these green crystals can assist you. 

My page on Quartz Formations relates to the shapes that Quartz Crystals come in, and the advantages of using the specific configurations.
Have you heard about Prophecy Stone? Why would you use this strange looking stone? Learn the benefits.
Crystals For Money was added to my site recently, so check it out if you wish to boost your ability to manifest.
Top 13 Crystals For Change & Transformation
The last few years have been challenging for many people as so many changes have been sweeping the world.
2022 is said by numerologists to be a strong year for change. Hopefully the change that the year brings is positive, as the last few years have been difficult for many people.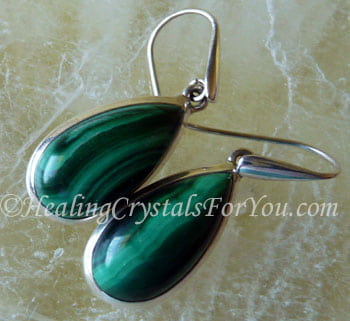 Malachite: One Of The Crystals For Change and Transformation
Are you are planning change or dealing with the changes that have been happening? You may find that my article Crystals For Change & Transformation may benefit you.

Garnierite
Garnierite is an unusual green crystal that is a recent addition to my site. Many people haven't heard of it, as good amounts of this stone have only started to be available fairly recently.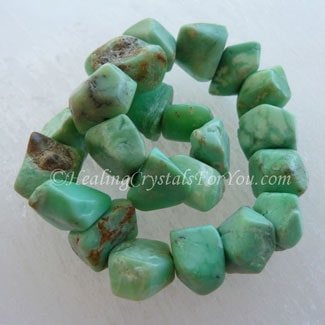 Garnierite
It is a quite beneficial heart based crystal that also aids prosperity and is supportive during change, so it fits in with the other pages shared here.

Click on the image to read the article about Garnierite and learn more.
Quartz Formations
My page on Quartz Formations relates to the shape in which quartz crystals naturally form.
Did you know that the various shapes and configurations change the properties of individual crystals?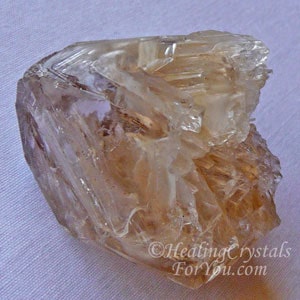 Fenster Quartz Crystal
The specific quartz varieties, such as Amethyst or Citrine for example and many more, have properties that relate to the minerals they contain.

But the meaning of the formation or shape applies regardless of the quartz type or variety.
See the meaning of Quartz Formations and their benefits here.
What Is Prophecy Stone?
Prophecy Stone is actually a quite rare stone but has recently got the attention of a lot of people. Its energy is very powerful and is known to help you to receive prophetic dreams.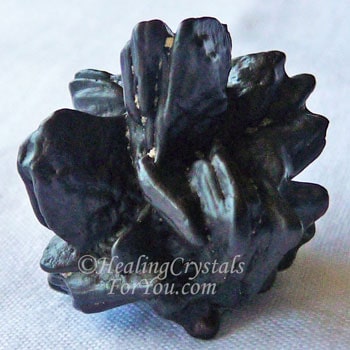 Prophecy Stone
These unusual crystals have a quite powerful high vibration with a potent and easily felt energy. They have a large number of other powerful attributes, so click on the image to learn more!
Top 48 Crystals For Money 

and Prosperity

Crystals For Money & Prosperity helps you to discover specific crystals that have an energy that helps to manifest money.

You may already know about some of them and may already be using some of the powerful prosperity crystals.

This article explains more about manifesting and outlines the top crystals that can help you.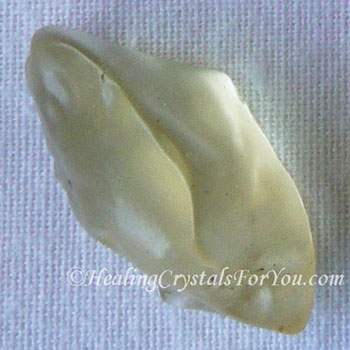 Libyan Desert Glass is one of the top Crystals For Money & Prosperity
It also gives you a short summary of how each of them work. Like other site pages, this article features a number of crystals and stones
In this case there are 48 crystals featured in the article, and many of them have their own in-depth page. Simply look for the link under the images to go to the page to learn more.
Read the article on Crystals For Money to find out how they might benefit you.
Grow.Me Widget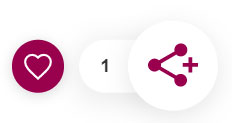 Mediavine Widget
Have you noticed the little Grow.Me widget on the right hand side of every page of my site?
If you click on the heart it will save the page in your Grow.me area.
The other part of the widget has a search function, and you can also use it to share any page on the socials.
There have been many changes happening in the world over the last couple of years so I thought it was time for me to reach out to you and let you know I am a real person!
Through this newsletter I hope to share pages that might interest you and enthuse you with ways to use the crystals you own, in your daily life.

Thats me!
That's it for now. I hope you enjoyed reading my February newsletter, and hopefully I'll see you next time.

If you joined my newsletter through Grow.Me watch out for other sites in the Grow.me community.
Grow.me offers some excellent ways to keep track of ideas and pages that interest you.
Love and light

Looking for information on something, maybe a specific crystal?

Go To Healing Crystals For You Site Map to see list of site pages.
To See The A-Z of Crystals Minerals and Stones Click Here
---
Note: When you use the vibration of crystals to help and support your healing remember that crystals are part of an holistic approach to your health.
Metaphysical healing uses universal energy so does not stand alone and can be used with any other type of healing. 
Using the energy of crystals for healing yourself is about finding a way to enhance conventional medicine not replace it. So always seek out medical treatment for any worrying health issue.
---
Thank You! I Appreciate Your Visiting My Site!
In my articles I may recommend various items that I use and love or that I feel are of value to my readers, and I earn a commission for purchases made through links on this page. 
FTC Disclosure:  If you make a purchase via a link on this site, I may receive a small commission on the transaction: at no added cost to you. Thank you!
Read My Affiliate Disclosure Here

---
Don't Know Which Book About Crystals To Buy?
Please Read Copyright And Disclaimer Notice
For: https://www.healing-crystals-for-you.com/
Any information that may be found anywhere on this site is not presented as a substitute, nor intended to be a substitute for medical advice, treatment or diagnosis.
Never disregard advice from your medical professional or delay seeking medical advice because of anything you may have read on Healing-Crystals-For-You.com.