Healing Crystals For You Newsletter

June 2022 #106-3
Written By Liz Oakes
Hi there crystal friends. 
Welcome to the third newsletter for June 2022. In this week's newsletter you can learn about crystals that give you relief from pain.
Many of you probably have experienced pain at some time in your life, so it's good to know which stones can help you if this happens to you or your family.
You might be interested in not only seeing which crystals help with pain, but you may also like to know the type of pain that they can help.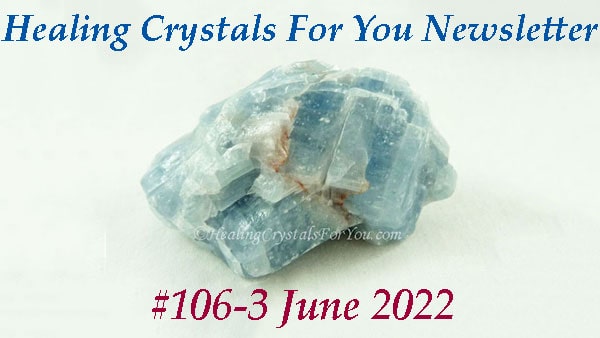 In the section below I will also give you some links to the in-depth pages about some of the stones on the list that help to relieve pain.

Healing-Crystals-For-You.com is reader-supported. When you buy through links on my site, I may earn an affiliate commission. Click to learn more.

June 2022 Issue #106-3
Crystals For Pain: Crystals and stones that have properties that help pain may benefit you when you are experiencing unpleasant health issues that are distressing you.
Crystals for pain relief may help you if you have a painful health problem and have not found a solution.
Did you know about the top 27 crystals and stones that help to relieve pain?
There are also many different types of pain which you can learn about.
Discover the various crystals, stones and minerals on the list and learn what type of pain each of them may help.
Learn About 27 Top Crystals For Pain Relief
The article on crystals for pain relief will help you to discover crystals that may help your pain.
You can also learn about the types of pain each stone is known to help and the ways that individual crystals may assist you.
Some of the stones that aid pain are common so you may already have one. There are also some less common stones that will aid your pain.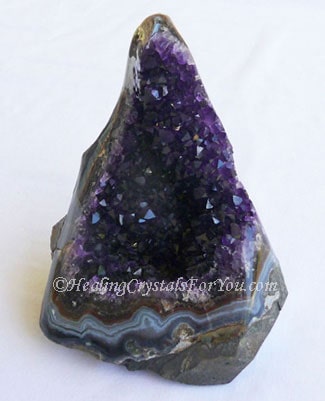 Amethyst Geode: Click To Read About Crystals For Pain Relief
The article on crystals for pain relief gives information on how they will help you, including other healing properties a stone may embody.

In addition there is a general overview on the metaphysical properties of individual stones that are listed.
Read About Some Of The Stones That Help Pain
There are quite a few stones on the list that will help to relieve your pain. You may already have some of them as there are quite a few that help pain in various ways.
Lapis Lazuli and Amethyst are two stones that have been in use since ancient times. They have long been recognized for helping pain as their energy is just so obvious.
Discover Powerful Pain Relief Crystals like Lapis Lazuli
There are quite a few other well known stones that can bring pain relief, and you can read about them in the article.

The pictures below are links to some of the pages about some less common crystals that help pain, so they may not be familiar to you. 

This includes Jet, which was the subject of a recent newsletter, Kammererite, Brucite and Dioptase.
Read the page about crystals for pain to learn about the types of pain that these crystals and the others listed there will help.
Whether you know about any of the stones on the list will depend on whether you are new to crystals or a long term user of crystals and stones.
It's always advantageous to discover new stones, especially if they have helpful healing properties.
Go to the article about crystals for pain by clicking here. 

Why is this little icon on every page on my site?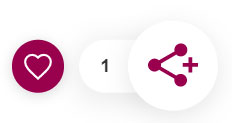 This clever little icon is now on many sites around the internet. Have you worked out how to use the little heart widget yet?
If you are wondering what it is for, just try clicking on the heart. 
Clicking on the heart will bookmark the page you are on, so you can come back and read it again.

You can also use the widget to share any article to facebook if you think others would be interested in it.
That's it for this week. I hope you enjoyed reading the latest newsletter, and I look forward to seeing you next time.
Love and light

Crystals Ezine June 2022 #106-3
Looking for information on something, maybe a specific crystal?

Go To Healing Crystals For You Site Map to see list of site pages.
To See The A-Z of Crystals Minerals and Stones Click Here
---
Note: When you use the vibration of crystals to help and support your healing remember that crystals are part of an holistic approach to your health.
Metaphysical healing uses universal energy so does not stand alone and can be used with any other type of healing. 
Using the energy of crystals for healing yourself is about finding a way to enhance conventional medicine not replace it. So always seek out medical treatment for any worrying health issue.
---
Thank You! I Appreciate Your Visiting My Site!
In my articles I may recommend various items that I use and love or that I feel are of value to my readers, and I earn a commission for purchases made through links on this page. 
FTC Disclosure:  If you make a purchase via a link on this site, I may receive a small commission on the transaction: at no added cost to you. Thank you!
Read My Affiliate Disclosure Here

---
Don't Know Which Book About Crystals To Buy?
Please Read Copyright And Disclaimer Notice
For: https://www.healing-crystals-for-you.com/
Any information that may be found anywhere on this site is not presented as a substitute, nor intended to be a substitute for medical advice, treatment or diagnosis.
Never disregard advice from your medical professional or delay seeking medical advice because of anything you may have read on Healing-Crystals-For-You.com.