Healing Crystals For You Ezine 

July 2022 #107-3
Written By Liz Oakes
Hi there crystal friends. 
Welcome to the latest newsletter for July 2022. In this newsletter you can learn about crystals that help you to think clearly.
There are quite a few well known crystals for mental clarity that may help you to concentrate better and focus on matters of importance to you.
If you have difficulty thinking clearly at times, you may benefit from having these crystals present within your energy field every day to help your life.
You can discover the crystals that help to boost clearer thinking and also discover why many of these are beneficial to aid focus and mental clarity.
Healing-Crystals-For-You.com is reader-supported. When you buy through links on my site, I may earn an affiliate commission. Click to learn more.

July 2022 Issue #107-3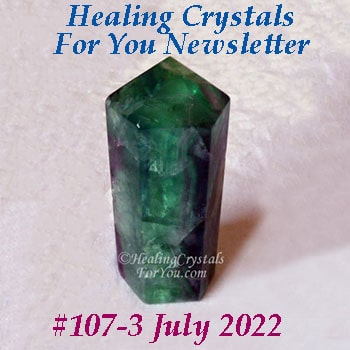 What's In Issue #107-3
Learn about Crystals For Mental Clarity. These crystals or stones have a good action to help you to focus on important issues and concentrate better.
They will help you to have a clearer mind when you are working on tasks that require an unimpeded flow of ideas.
They release doubt and confusion bringing clarity to your mind and can assist you when you are studying.
While individual stones have different properties they all assist you to have a more focused approach to day to day duties.
Learn About Crystals For Mental Clarity
The article on crystals for mental clarity will help you to learn about some of the stones that you can use.
When you are finding it hard to keep focused on important issues including your work these stones may help you.
There are many well known stones on the list as well as a few less common stones that work well.
Double Terminated Citrine Crystal: Click here to read about Crystals For Mental Clarity
The gorgeous fluorite crystals shown at the top of the page have a good energy to stimulate clarity as does the beautiful yellow Citrine.
Most people know about the role Citrine has for boosting manifestation, but you may not know its role for aiding your thinking.
There are quite a few other powerful stones on the list so check them out and start using them to ensure your thinking is clearer.
Individual stones work in different ways to help your brain to think more clearly.
The article lists 33 crystals in total, but not all have had in-depth articles written about their properties but they will probably be added in the future.

Read About Some Stones That Aid Clear Thinking
There are quite a few well known stones that help to boost clearer thinking, but there may be some stones on the list that you are not familiar with.
So check out the pictures below, and if they interest you click on the link to read their individual article.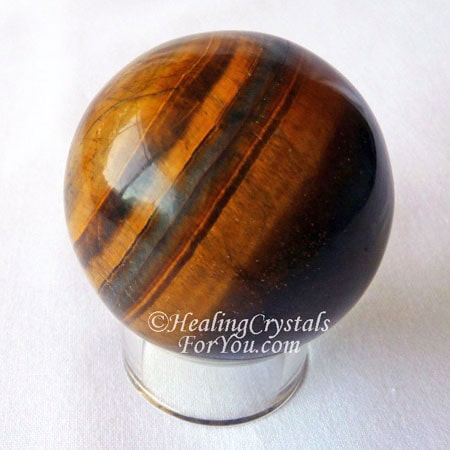 Tiger's Eye Sphere: Click here to read about Crystals For Mental Clarity
Many of the stones for mental clarity are very well known, but in many case thay are not recognized for their action to assist your thinking to be clearer.
So check out the main article then come back and discover more about the other metaphysical properties that these stones embody that may be of importance in your life.
There are 33 crystals for mental clarity on the page wirth the top fourteen having information that may assist you to know if they might be a good choice.
Four of the less well known crystals of the first 14 includes Uvarovite Garnet, Mariposite, Picasso Marble and Albite. There are links to those four under their picture below.
That's it for the moment. I hope you enjoyed reading this newsletter, and I trust I'll see you next time.
Have a great week ahead!
Love and light

Crystals Ezine July 2022 #107-3
Want to join my regular newsletter? It's easy.
Click on the banner that comes across the screen!
---
Looking for information on a specific crystal?

Click Here To See The A-Z of Crystals Minerals and Stones

---
Note: When you use the vibration of crystals to help and support your healing remember that crystals are part of an holistic approach to your health.
Metaphysical healing uses universal energy so does not stand alone and can be used with any other type of healing. 
Conventional medicine may say that crystal healing is just the placebo effect, but those who use it do find it is beneficial.
Using the energy of crystals for healing yourself is about finding a way to enhance conventional medicine not replace it. So always seek out medical treatment for any worrying health issue.
---
Thank You! I Appreciate Your Visiting My Site!
In my articles I may recommend various items that I use and love or that I feel are of value to my readers, and I earn a commission for purchases made through links on this page. 
FTC Disclosure:  If you make a purchase via a link on this site, I may receive a small commission on the transaction: at no added cost to you. Thank you!  Read My Affiliate Disclosure Here
Please Read Copyright And Disclaimer Notice
For: https://www.healing-crystals-for-you.com/
Any information that may be found anywhere on this site is not presented as a substitute, nor intended to be a substitute for medical advice, treatment or diagnosis.
Never disregard advice from your medical professional or delay seeking medical advice because of anything you may have read on Healing-Crystals-For-You.com.