Support This Site
Thank You To Everyone Who Supports My Site!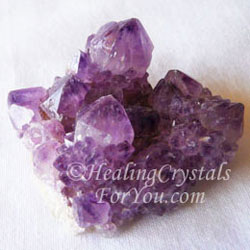 Purple Spirit Quartz
Hello my name is Liz, and I am the creator ... (writer and webmaster) of this web-site.
Creating this high quality content web-site has been a labor of love.
I am passionate about crystals, so I put together the information on this website as a service to anyone who wants this knowledge.
My website "Healing Crystals For You.com" continues to increase, with articles on a diverse range of crystals being regularly added.
This includes many beautiful images of crystals for you to look at, to help you to identify crystals when you go shopping.
It does cost money to keep this web-site going, so if you feel that you have benefited from what you have read here, I would appreciate it if you could support it.
Simple Ways To Spread The Word About My Site
1. Tell your friends about it!
2. Become A Friend on Facebook... its so easy. 'Like' my site at facebook, as it helps me to get the word out to more people.
3. Shop through my site. In various places on this site I have links to affiliates, where I earn a small commission if you buy something from them.
When you go to these companies from a link on my site, for example Amazon, Exquisite Crystals or Ka Gold Jewelry, if you buy something I get credited for having sent you there.
You don't pay anything extra for the product. If you go directly to the site I get paid nothing, this only works when you choose to link to them from my site.
For more information on this, please see my Affiliate Disclosure page.
This small payment from each sale helps to keep my site running. I sincerely appreciate the support I get from my loyal readers and would appreciate your using these links if you like a product I recommend and want to buy it.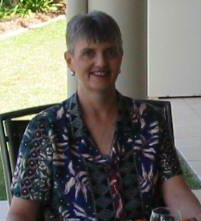 I built this site because I believe that it should be easy for anyone to acquire the comprehensive knowledge that I provide. My aim is to help you to live a better life.
That is why this web-site contains so much free information on a large variety of crystals, spirituality, psychic development and abundance and prosperity.
My site takes time and effort to deliver original content to you about a range of crystal related subjects, so if you like this web-site and you feel you have benefited from it, please keep supporting me via one of the above!
Thank you so much for your support.

"Count the garden by the flowers, not by the leaves that fall. Count your life with smiles, not the tears that fall." Author Unknown.

New Crystals Or Stones...
When you buy a new stone or crystal, it is advantageous to use it on its own first. Once you are fully aware of its energy, you may choose to combine it with other stones.

To begin with, it is best to combine various stones for short periods, as each individual may react differently.

Knowing how you can combine various stones may be helpful, as this allows you to get the most from your crystals, and may help you to solve specific problems in your life.

Looking For Information About A Specific Crystal?
You can find out more about any crystal that is written about on this site, simply by using the Google Search box below...