Peridot Gemstones...
Help You To Feel Happier and More Positive!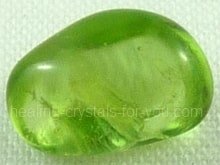 Peridot Stone
You are here: Home > Healing Properties Of Crystals - O to P > Peridot Gemstones
Part One > Part Two
Peridot gemstones have such a lovely energy and are such a pleasure to wear within your aura, that they are a stone that everyone should try.
A small rough Peridot or a tiny tumbled piece are relatively inexpensive, so think about getting one to use.
Its lovely energy has the potential to make anyone feel happier and more positive.  It is both a solar plexus and a heart chakra stone, with a vibration that is calming to the body, and that helps to aid you to have a positive outlook on life.

 Healing Attributes
The vibration of these green stones has been likened to a tonic for the body. On the emotional level they have an excellent action to assist you to feel happier, and they will help you to let go of feelings of anger or jealousy.
Peridot gemstones are wonderful to wear, and are also helpful healing stones, that may help to strengthen your eyesight. They vibrate strongly within both the solar plexus or power chakra and the heart chakra, so pendants may be helpful when worn on the chest to aid healing.
Their energy works to aid healing in the chest and gut, and they are known to help stomach and duodenal ulcers. These crystals are known to help the body to heal from health issues such as problems in the heart, lungs, spleen and intestines.
Peridot stones are easy to buy and they have a strong energy that will help you to heal, both physically and emotionally.  Their healing attributes relate to how they may stimulate your body, and boost strength and staying power. 
Emotionally, they help you to feel more at ease and to flow with the various developments of life, and to feel comfortable when at a crossroad in life.
How To Use It... Wearing This Green Stone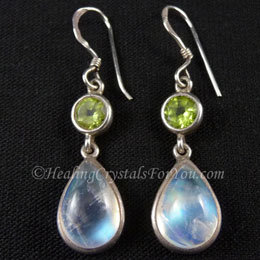 Peridot And Moonstone Earrings
There are quite a few reasons for many of us to want to use this stone.  Use Peridot gemstones in meditation, as it will connect you to the Divine Mind, and bring through Divine energy.

If you are not sure about how to do meditation, learn some easy techniques for meditation and start doing it regularly.
This lovely green stone helps you to be aware of the perfection of your physical body, and to appreciate the beauty of the earth on which we live.
Although it may not stimulate the birth of psychic gifts, it has the ability to increase these gifts once you start to have and use them, especially clairvoyance.
If you use it in combination with other stones that aid you to develop these gifts it will be very beneficial.
Combinations of Peridot gemstones mixed with other stones, such as Rainbow Moonstone and Peridot gemstone earrings, are an example of how it can be combined to benefit you, if you wish to work on developing these gifts.
It is possible to buy pieces of natural Peridot Stone, so this is another alternative, and the energy in these crystals is still quite powerful. Peridot jewelry is gorgeous, and even a tiny piece of Peridot has a vibration that will bring through a sense of well-being into your life.
Life is not a matter of chance, its a matter of choice.

Peridot Facts
Its preeminent benefit is its strong energy, that comes like a beam of sunshine into your life.  The vibration of this stone is high, high enough that even small Peridot stones have an energy that will easily be felt.
Use a lovely sterling silver Peridot ring or earrings to increase the level of good vibrations in your life. Its unique vibration brings through spiritual energies that will bless and energize your life.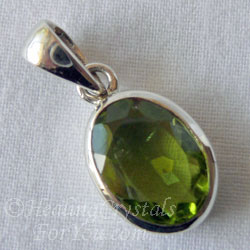 One of the foremost characteristics of this lovely green stone, is its ability to elevate your overall level of happiness. It will enable you to learn how to feel happier more easily. This energy will flow through you and correct problems, and aid you wherever needed.
Use the seven laws of attraction, then combine the use of Peridots with it. This is one positive method to that is likely to succeed. If you have a clear picture in your mind of what you hope to achieve this will be helpful.
Combining It With Other Stones
Combine it with Green Prehnite crystals to elevate your connection to the Divine Mind, as Prehnite will aid you to go to an even higher spiritual realm.
Using it with Rainbow Moonstone is also an excellent combination, especially for psychic protection and for aiding you to develop your clairvoyant abilities. 
Peridot is an important stone to use for cellular rejuvenation, and to help the problems associated with aging. For aiding the effect of aging and for cellular transformation, you may choose to pair it with Pyrite, Kunzite, Purple Amethyst or Moldavite Tektite.
When you are using it to create an increase in love, joy, optimism and improved emotional health, other stones that may combine well with it include Healers Gold, Green Apatite, Sillimanite, Ocean Jasper, Sardonyx and Staurolite which is also known as the Fairy Cross Stone.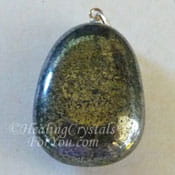 Healers Gold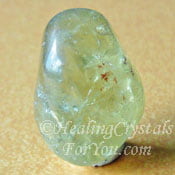 Green Apatite
It combines well with any of the heart chakra and solar plexus stones, especially the lighter green stones, such as Prehnite, Chrysoprase, Green Tourmaline and yellow or green Hiddenite.

The frequency of increase within Peridot gemstones is powerful to manifest money and other good things into your life.
So you may choose to use it with the golden stones, such as Golden Labradorite, Yellow Apatite, Golden Rutile Included Quartz, lovely Citrine Crystals, Brazilianite or Golden Topaz, Heliodor, to increase the effectiveness of this stone.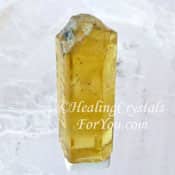 Heliodor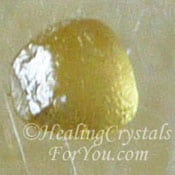 Yellow Sapphire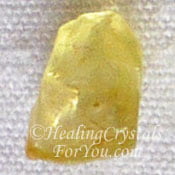 Golden Chrysoberyl
---
---
Natural Form Of Peridot Stone aka Olivine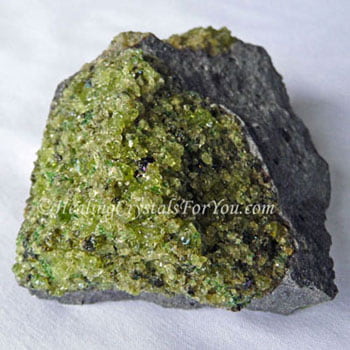 Natural Peridot Stone from NSW Australia also known as Olivine
---
---
When you buy a new stone or crystal, it is advantageous to use it on its own first. Once you are fully aware of its energy, you may choose to combine it with other stones.
Combine stones for short periods to begin with, as individuals may react differently. Knowing how you can combine various stones may be helpful, as this allows you to get the most from your crystals, and may help you to solve specific problems in your life.

Looking For Information About A Specific Crystal?
Did you know you can find out more about any crystal or topic that is written about on this site, simply by using the Google Search box below?