Abundance and Prosperity...
Using Specific Chakra Stones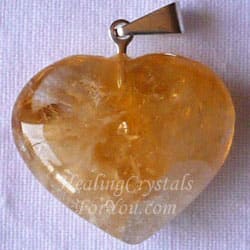 Citrine Crystals Aid Manifestation
You are here: Home > Abundance and Prosperity
Part Two > Part One
Abundance and prosperity are two of the most desirable ideals in today's society. You would all like to have an abundance of the good things in your lives.
When you have these things that you wish for in your life, you say that you are prosperous. But what are you really talking about?
And what is the easiest and best way for you to achieve abundance and prosperity? Maybe you wish to manifest your destiny, if only you knew what it was.
Perhaps you would simply like to attract abundance on all levels of your life. Do you believe that it is possible for all of you to do this? 
So... how can crystals help you to achieve this, you might be wondering?
To begin with, to aid the growth of abundance and prosperity in your life, you need to relax, stay positive and be grateful. Go with the flow, while being consistent in your actions, and you will begin the manifestation process.
How Does It Work?
The Laws of Attraction principally are universal laws or ideals that assist you to attract what you most fervently desire into your life. Today you will learn about how you may use the 7 laws of attraction and couple them with the use of different natural crystals.
This will help you to attract abundance and prosperity into your life. If you use these laws or rules properly you will attract the things you most want into your life.
There is one very important thing about manifesting you need to understand. What you focus on is what you will get. Each of you will have different things that you desire. Perhaps you want more love. Perhaps you want to be more creative or live a purpose driven life?
The different chakras govern different outcomes metaphysically. Individual chakras have specific vibrations just as we have vibrations. The best method is to meditate with the chakra stone that responds to the ideal that you want to bring into your life.

What is Your Purpose?
Magenta Purple Sugilite Stone
Your main purpose is to work out what you want. 
To achieve your purpose, you may use healing crystals of different colors.
Stones like the lovely purple Sugilite, are an example of stones that work on more than one chakra, and there are quite few that will help you in a variety of ways.
Each of the specific colors have a specific vibration.
So depending on the color, the vibration will have a different effect on various parts of the body. 

Different parts of the body are also governed by different chakras.  Each chakra responds to and supports particular concepts. Once you use the knowledge of these concepts, this may help you to choose the correct chakra stone to use.

In the movie, 'The Secret', they spoke in detail about these laws and about how you could use them to attract what you want into your life. 
Then use a combination of the Laws of Attraction and specific chakra stones to attract it into your life. 
Many of you may wish to manifest an increase in money. This is no surprise as you may perceive that money, or the lack of it, causes many of your problems.
Many of you have heard about the seven laws of attraction. Each of the Laws of Attraction are responding to specific concepts.

Using Affirmations For Abundance And Prosperity
Using specific affirmations for abundance and prosperity is a fairly well-known method that is used to aid the growth of abundance in your life. There have been lots of excellent books written about the subject of using the power of positive affirmations.
Louise Hay talks about the healing power of these positive affirmations in her book 'You Can Heal Your Life'.
I strongly believe in the power of affirmations, as they can help you in a variety of ways.
Recently I came across the latest way that this is being utilized, in an amazing program called Mindmaster.
This is a program that you install on your computer, and throughout the day it flashes positive affirmations on the screen.
These affirmations or positive phrases of your choice, work in the background as you are working and subconsciously fill your mind with positive thoughts.
What an extraordinary idea this is! It is just so easy, takes no effort on your part and you are not even conscious of it.
Take a look at their video as I think its definitely worth watching.
Beautiful Burr Quartz Cluster

When you buy a new stone or crystal, it is advantageous to use it on its own first. Once you are fully aware of its energy, you may choose to combine it with other stones.
Combine stones for short periods to begin with, as individuals may react differently. Knowing how you can combine various stones may be helpful, as this allows you to get the most from your crystals, and may help you to solve specific problems in your life.

Looking For Information About A Specific Crystal?
Did you know you can find out more about any crystal or topic that is written about on this site, simply by using the Google Search box below?