Zodiac Birthstones For Each Astrology Sign
What is Your Astrological Birthstone?
The zodiac birthstones can be found in the following chart, listing the birthstones for each of the twelve astrological signs. 
The chart further down this page lists the Ancient, Traditional and Modern Birthstones for each of the Astrology Signs.
The birthstone chart lists the stones for each zodiac sign.
Any of these stones will be effective for you to use if this is your sign.
Crystals have healing attributes as well as being lovely to look at, and they may also aid you to heal specific problems, simply by wearing them.
Did you know that these crystals are beautiful and have healing attributes too?
What Is Your Astrology Sign?
The following list of the astrology signs allows you to work out which sign you are, if you don't already know.  
This list is also helpful if you are using this chart so that you can select a gift for someone else whose sign you are not sure of.
As zodiac birthstone jewelry makes a beautiful gift, you may be looking to buy a more personalized present, by choosing a specific crystal from among their birthstones.

This list of Astrology Signs shows the date in each month that they start and finish...
Aries March 21 to April 19

Taurus April 20 to May 20
Gemini May 21 to June 20
Cancer June 21 to July 22
Leo July 23 to August 22
Virgo August 23 to September 22
Libra September 23 to October 22
Scorpio October 23 to November 21
Sagittarius November 22 to December 21
Capricorn December 22 to January 19
Aquarius January 20 to February 18
Pisces February 19 to March 20
See Your Zodiac Birthstones On This Birthstone Chart
Checkout The List Of Birthstones For Your Zodiac Sign

Note: Many of the stones listed on the zodiac birthstone chart are on other pages on this site.
If you have an interest in a specific zodiac birthstone, be aware that there may be an entire page dedicated to that crystal.
Each starsign also has its own page where you can learn the meaning of each stone.. just click on name of your star sign in the chart.

Alternatively, use this Google Search Box to to assist you to find it...

How To Use Your Zodiac Birthstone
You may choose to wear crystal jewelry, to keep the energy on your body.
You can get pieces with mixed stones, like my lovely Peridot and Rainbow Moonstone earrings.
They have both Blue Moonstone and Green Peridot stones in them, and these strong vibrations will benefit you overall.
Many stones have strong crystal energy, and may aid you to improve your health.
The human energy field surrounds your body, and if you want to improve its health, you may use a stone that gives off a vibration that can be of benefit.

So this applies to your zodiac birthstones as well. The most important point when using any crystal, is to keep it within your aura.

Keeping the vibration of crystals there for as long as possible each day, may help you to create a good healing outcome.
If the birthstone crystal that you have chosen is not available in jewelry, buy a tumblestone and keep it in your pocket.
If you are giving someone else a gift of zodiac birthstone jewelry, isn't it nice to know that you are helping them in their life?  By providing an effective healing tool, you give them added benefits when you give them a beautiful gift.
Which Zodiac Birthstone To Choose?
The lovely light blue pendant in photo on the right is made of Aquamarine Stone.
These stones are one of the crystals that are birthstones for a number of different star-signs, and you can find lovely jewelry made from this stone. 
Using them may create improvement in your overall health and well-being.
If you are interested in one of the modern zodiac birthstones, many of these are becoming easier to find.
All of them are excellent stones to use and will be helpful in healing the body in various ways.
The meanings of healing stones will help you to discover more about the crystals healing properties of many of these stones which are quite effective.
Zodiac birthstones are bought by many people who may not be aware that they have healing attributes.
If you simply enjoy how they look that's good too. The healing they give you will be an added advantage!
Ancient And Traditional Birthstones Are Popular!

The Birthstones on the list that are either ancient or traditional birthstones will probably be found selling at good crystal shops.
Many of my favorite shops are now on the net.
Many excellent birthstones will be found selling in a number places on the internet.
To work out which of the Zodiac birthstones to choose, start by having a good look at the list. You may already have some of these stones.
Maybe you already own crystal jewelry so check out what stones they are made from.
Once you have had a look at the list, you may want to find out more information on these crystals.
You can read a brief rundown on each of the stones on the A-Z pages, that you will see on the navigation bar across the top of each page on this site.
Are you are wondering if a crystal has a specific page written about it? To assist you to find out, use the Google Search box at the bottom of this page...

It is often the small actions of our lives that, over time, have the greatest influence on the world.

Zodiac Birthstones ... Images Gallery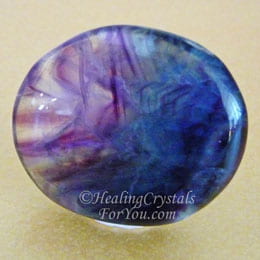 Rainbow Fluorite
Tunellite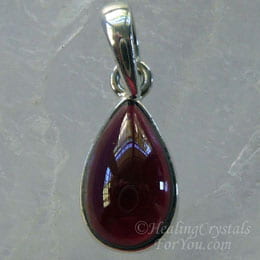 Red Garnet
New Crystals Or Stones...
When you buy a new stone or crystal, it is advantageous to use it on its own first. Once you are fully aware of its energy, you may choose to combine it with other stones.

To begin with, it is best to combine various stones for short periods, as each individual may react differently.

Knowing how you can combine various stones may be helpful, as this allows you to get the most from your crystals, and may help you to solve specific problems in your life.

Wondering How To Support This Site?
Throughout my pages I have links to affiliates, including suggestions about beneficial books, especially crystal books and links to crystal sellers.
Thank you very much to everyone who uses my affiliate links when you shop at various affiliates including Amazon and Exquisite Crystals, sellers of stunning stones. Its how I keep this site running.
I Truly Appreciate Your Support. Thank You!

Looking For Information About A Specific Crystal?
You can find out more about any crystal that is written about on this site, simply by using the Google Search box below...