Crystals For Inflammation
Specific Stones To Aid Healing
Written By Liz Oakes
Using crystals for inflammation may be helpful if you have conditions that cause swelling.
These stones may help to heal broken bones as well as a number of other health problems. 
The use of these stones can be helpful if you have had an accident where you have suffered swelling or other painful conditions.
This includes issues such as having broken a bone as well as helping healing from surgery and problems that cause swelling, such as arthritis.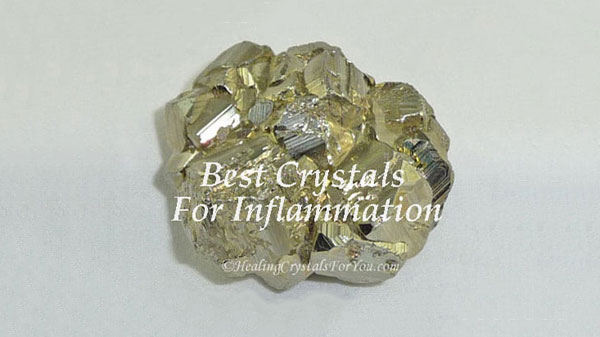 Golden Pyrite
For anyone who has any type of injury where your body is swollen, it could benefit you to use some of these stones. They may help your body to heal and may aid you to reduce the swelling. 
Some years back I broke my wrist and had to have surgery. As I use crystals to help my body to heal wherever possible, I used quite a  few stones, many that are well known crystals for other reasons.
There are a few aspects to healing broken bones and to aid healing from surgery.
One aspect is to help the body to heal the actual break, as well as helping the body to heal related inflammation.
Healing-Crystals-For-You.com is reader-supported. When you buy through links on my site, I may earn an affiliate commission. Click to learn more.

Interesting Fact: Using stones that aid broken bones and combining them with anti-inflammatory stones can be very effective, not just after surgery but to reduce any type of inflammatory condition.

How To Use To Them: Wearing Crystals For Inflammation

For many people who have inflammation, it may be that you spend a good amount of time lying down in bed, or resting while you allow your body to heal.

The energy of any of these stones will resonate into the surroundings of the spot where you place them, so think about where you spend the most time and place your stones nearby.

Regardless of where in the body the problem is, their vibration will help you if you wear them on your body, although not all of these stones are easy to obtain as jewelry.
Rhodonite Pencil Pendant
In some cases you may feel that wearing jewelry might not be practical. But if you are going somewhere and want to find an easy way to take them with you it could be useful to wear them.
Where possible it may be beneficial have them on your body to aid your healing and in addition you might benefit from using other crystals for pain with them.
Wearing a stone in a location close to the area of the body that is inflamed may be effective, but generally as long as it is fairly close, even in your pocket it could benefit you.
List Of Stones & Crystals For Inflammation
The stones in this section are primarily to assist inflammation, and this can either be associated with accidents or injuries or may be connected to an illness.
These crystals are known to be helpful to assist  people who need help with healing broken bones, as most people who have breaks also have inflammation associated with the break. 

Lapis Lazuli
All of the stones listed here have there own in-depth article written about them.
In most cases they have a large number of excellent metaphysical properties in addition to their healing attributes.
Some of these stones have a powerful action to assist inflammation and they may also help your healing in a number of other ways.

Check out the healing attributes of individual stones to see if there are other metaphysical properties that might make them useful stones to use for other purposes as well.
Magnetite
List Of Stones & Crystals For Inflammation
Larimar
Muscovite
Magnetite
Aventurine Stone
Tsavorite Garnet
Lilac Lepidolite
Brochantite
Chalcopyrite
Clear Euclase
Blue Euclase
Pyrite
Moss Agate

Rhodonite
Lapis Lazuli
Owyhee Blue Opal

Lilac Lepidolite
Brochantite
Bloedite

Blue Euclase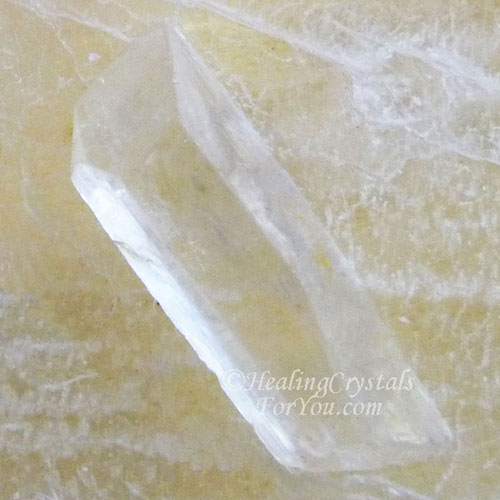 Clear Euclase
All of the stones on the above list are highly beneficial anti-inflammatory stones, and many are powerful crystals for relief from other types of pain.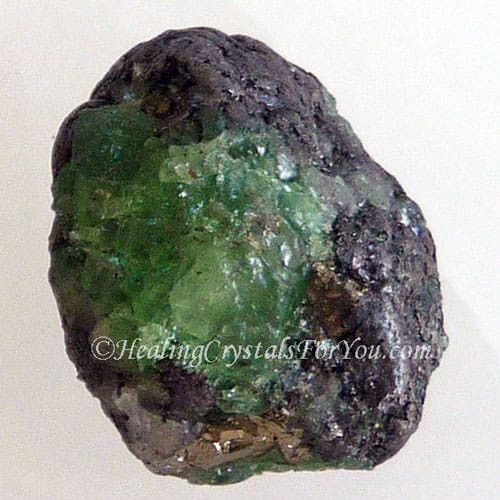 Tsavorite Garnet
Some have a more powerful action that others to assist the healing of inflammation, so read the individual pages to learn more about why you might choose a specific stone.

All of the above stones have an in-depth article about them.
To read their page, simply click on the link under any of the pictures to move to the page and read more.

Owyhee Blue Opal
Crystals For Inflammation
Looking for information about a specific crystal?

Click Here To See The A-Z of Crystals Minerals and Stones

---
New To Crystals? See Reviews of Crystal Books For Beginners
Don't Know Which Book About Crystals To Buy?
Read reviews of more crystal books here
---
Note: When you use the vibration of crystals to help and support your healing, remember that crystals are part of an holistic approach to your health.
Metaphysical healing uses universal energy so does not stand alone and can be used with any other type of healing. 
Conventional medicine may say that crystal healing is just the placebo effect, but those who use it do find it is beneficial.
Using the energy of crystals for healing yourself is about finding a way to enhance conventional medicine not replace it. 
So always seek out medical treatment and get professional help for any worrying health issue.
---
Thank You! I Appreciate Your Visiting My Site!
In my articles I may recommend various items that I use and love or that I feel are of value to my readers, and I earn a commission for purchases made through links on this page. 
FTC Disclosure:  If you make a purchase via a link on this site, I may receive a small commission on the transaction: at no added cost to you. Thank you!  Read My Affiliate Disclosure Here
Please Read Copyright And Disclaimer Notice
For: https://www.healing-crystals-for-you.com/
Any information that may be found anywhere on this site is not presented as a substitute, nor intended to be a substitute for medical advice, treatment or diagnosis.
Never disregard advice from your medical professional or delay seeking medical advice because of anything you may have read on Healing-Crystals-For-You.com.