Amethyst Cluster Told Me That She's Spirit Amethyst
by Helen
(Finland / estonian )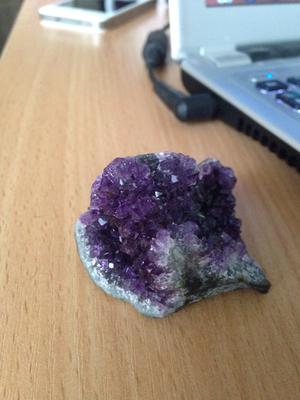 Hello!

I found her in the market and she just jumped into my hand and so I bought this beauty. In the evening she sent me to read about spirit quartz and showed her treasures out for me.

Any thoughts? Shes nothing like cactus but....
she feels so energetic with all her small points and also she has a lot of perfect triangle faces she's proud of :)


Thank you Liz sharing all this information with us !! Thank you !!