Stone Meanings 

In The Q 

Alpha Section

➤ By Liz Oakes

The stone meanings on this page cover the section of the alphabet Q. As there are many stones on this site the pages are divided up into alpha groups. 

There is a grid below with photos of each of the stones starting with these specific letter Q.

Of course there are not a lot in this alphabetic group. The name of some of the stones or crystals may be marked with a link.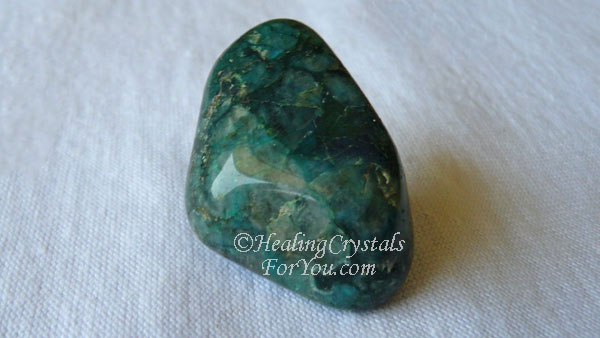 Quantum Quattro
This means that you will find more detailed information in an article dedicated to that stone, on another page.

Chakras: At the bottom of the page below the stone meanings is a list that relates to the Q-R chakra stones. It shows which chakra the specific stone or crystal may heal
---
Healing-Crystals-For-You.com is reader-supported. When you buy through links on my site, I may earn an affiliate commission. Click Here to learn more.

---
Meanings of Stones: Q
For each chakra stone on the chart, you'll find a link provided. Simply click on the link to read the specific chakra's article, which has in-depth information about that chakra.

Some stones may be able to heal more than one area of the body, so they may be found in more than one chakra area within the list.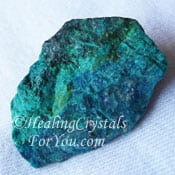 Quantum Quattro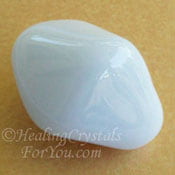 Quartzite
If there are stones that may interest you in another part of the alphabet, you can find out the stone meanings in these categories easily.
You can also see if anything you haven't found is located on its own individual page by taking a look at the sitemap: see link at the bottom of this page.

Quartz Programming
The Stone Meanings: Q
Quantum Quattro

Quantum Quattro is a natural combination of minerals. It is thought to be a mix of Dioptase, Shattuckite, Malachite, Chrysocolla and Smokey Quartz.
This mixture is a potent combination, as all of the minerals that make up this stone are powerful healing crystals in their own right.
Quantum Quattro
When they come together the stone meanings relate to a strong ability to aid the body to heal, and they are specifically helpful to assist the immune system and the DNA.

They have a powerful action within both the heart and thymus chakra... or higher heart, and are an excellent stone to aid grief.
This is a good psychic protection stone that is useful to use during channeling, to prevent any negative entities from taking hold.
Quartzite aka Snow Quartz or White Quartz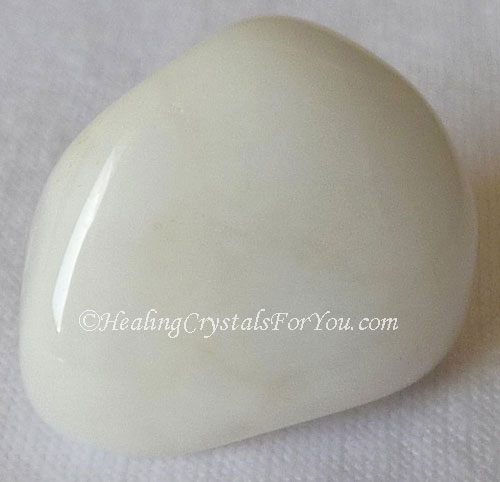 Quartzite
Quartzite is also known as Snow Quartz or White Quartz. It is said to contain tiny bubbles of gas or water.
It has stone meanings that help to support you while you are learning life lessons.
It assists you to understand your emotional responses and has a more feminine vibration. Like most white crystals this stone vibrates within the higher chakras.
All types of quartz are highly programmable and this is the same as clear quartz in that it will amplify the energy of other stones it is combined with.
Crystal Books
Melody's Encyclopedia: Love Is In The Earth, is a book that covers more than most. 
This book gives you so much information, and covers so many crystals that on its own is almost a reference library.
The crystal books shown below are very in-depth crystal reference books. 
While I have my favorites, all of the authors have been in the crystal industry for many years, and any one of their books are good to have on hand.
To read reviews of a range of Crystal Books Click Here.
Specific Chakras - List Of Chakra Stones Alpha Group Q 
Still looking for something and can't find it?
If there are stones that may interest you in another part of the alphabet you can find out the stone meanings of a specific crystal, stone or topic that you think might be somewhere on this site
Simply check out the A to Z of Crystals Minerals and Stones page, link below to assist you to find it.

---
Want to join my regular newsletter? It's easy.
Click on the banner that comes across the screen!
---
Looking for information about a specific crystal?

To See The A-Z of Crystals Minerals and Stones Click Here
---
Note: When you use the vibration of crystals to help and support your healing remember that crystals are part of an holistic approach to your health.
Metaphysical healing uses universal energy so does not stand alone and can be used with any other type of healing. 
Using the energy of crystals for healing yourself is about finding a way to enhance conventional medicine not replace it. So always seek out medical treatment for any worrying health issue.
---
Thank You! I Appreciate Your Visiting My Site!
In my articles I may recommend various items that I use and love or that I feel are of value to my readers, and I earn a commission for purchases made through links on this page. 
FTC Disclosure:  If you make a purchase via a link on this site, I may receive a small commission on the transaction: at no added cost to you. Thank you!
Read My Affiliate Disclosure Here

---
Please Read Copyright And Disclaimer Notice
For: https://www.healing-crystals-for-you.com/
Any information that may be found anywhere on this site is not presented as a substitute, nor intended to be a substitute for medical advice, treatment or diagnosis.
Never disregard advice from your medical professional or delay seeking medical advice because of anything you may have read on Healing-Crystals-For-You.com.