Meaning Of Crystals 

In The V Alpha Section 

➤ By Liz Oakes
This page outlines the meaning of crystals in the V alphabetic area and only covers this alpha area. Not surprisingly there are not a lot of stones in this section.
Some photos have links under them which means there is a page where you can go to to learn more about it.
If there is no link this means there is more information here on this page, for you to learn about that stone.
Violet Flame Opal
So how does this page work? At the top of the page just below this is a series of images in a grid. 
This has photos of all the stones I have been able to find that start with V, and what there are, are quite beautiful.
---
Healing-Crystals-For-You.com is reader-supported. When you buy through links on my site, I may earn an affiliate commission. Click Here to learn more.

---
Meaning Of Crystals & Stones: V
Also note that crystal sellers are inclined to name stones, and some of these are quite unusual, and while some names are based on metaphysical properties of the stone, many aren't.
I try to cover all the variations that are used to describe a particular stone where possible, and in some cases there may be more than one.
It is not me who has named any crystals or stones, and I think its highly confusing for crystal lovers.
But as crystal sellers do make up names, I share the names I find them selling as, to help you to find them when you are shopping.
So if you click on a link and it takes you to a page where the name is different, it is just that the name is part of this alphabetic group so is featured here.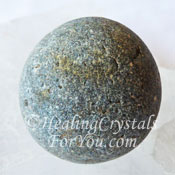 Viking Ball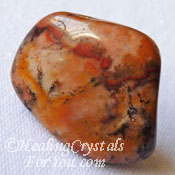 Vogesite
As mentioned above, the V alpha group is all that is covered here. To find stones in other alpha groups see the A To Z of Crystals Minerals and Stones page.
Video About Variscite: Brings Joy, Aids Problem Solving

The Meaning of Crystals: V
Viking Balls
Viking Balls are stones comprised of algae and fossil remains formed 65 million years ago. They are no longer mined, as the area they come from is a national park now, but are collected from the beach when they are released by storms.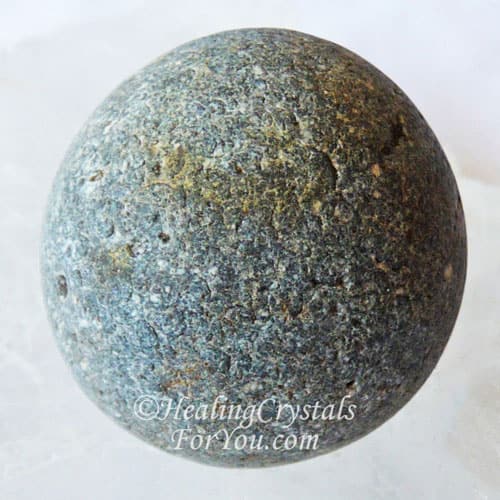 Viking Ball
The meaning of crystals or stones like these relates to the area they come from in Denmark, as they embody the spirit of the people who lived in these Scandinavian people in the deep past.
They are known to provide courage and vitality when you are in dangerous situations, and will also protect you from misfortune or hurt. They embody the energy of the area where they formed.
These areas are known to embody the vibration of energy vortexes, and this same energy will resonate into where they are placed and kept.
Vogesite
Vogesite is a type of jasper from South Africa. It commonly has swirls and patterns in a range of earthy colors.
Vogesite
The meaning of crystals like these relates to their energy to aid you to have confidence in your life journey, and to understand where you are and where you have been so that you can go forward with assurance.
This stone's energy helps you to realize that you already have what you need inside of yourself, and to look within for answers. 
Aids past life healing and releases any guilt or shame related to these lives.

It is said to be a stone of innocence and it may aid you to reawaken the innocent child within and to heal any pain and negativity that have filled your spirit.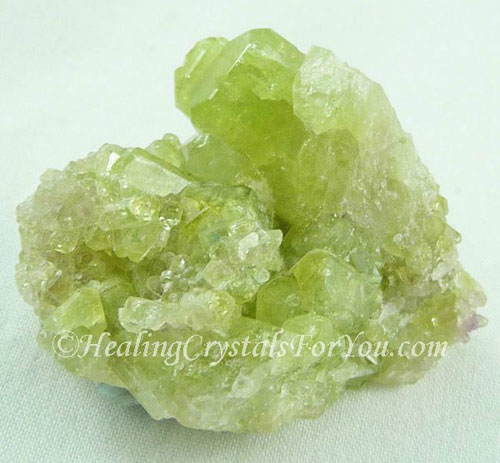 Vesuvianite also called Idocrase
---
Want to join my regular newsletter? It's easy.
Click on the banner that comes across the screen!
---
Looking for information about a specific crystal?

To See The A-Z of Crystals Minerals and Stones Click Here
---
Note: When you use the vibration of crystals to help and support your healing remember that crystals are part of an holistic approach to your health.
Metaphysical healing uses universal energy so does not stand alone and can be used with any other type of healing. 
Using the energy of crystals for healing yourself is about finding a way to enhance conventional medicine not replace it. So always seek out medical treatment for any worrying health issue.
---
Thank You! I Appreciate Your Visiting My Site!
In my articles I may recommend various items that I use and love or that I feel are of value to my readers, and I earn a commission for purchases made through links on this page. 
FTC Disclosure:  If you make a purchase via a link on this site, I may receive a small commission on the transaction: at no added cost to you. Thank you!
Read My Affiliate Disclosure Here

---
Please Read Copyright And Disclaimer Notice
For: https://www.healing-crystals-for-you.com/
Any information that may be found anywhere on this site is not presented as a substitute, nor intended to be a substitute for medical advice, treatment or diagnosis.
Never disregard advice from your medical professional or delay seeking medical advice because of anything you may have read on Healing-Crystals-For-You.com.