Have You A Crystal Story?

What Is Your Favorite Stone?
Tell your crystal story about the crystal you love the most!
You can share how you use your favorite stone, or even something strange or weird that has happened when using your crystal.
Amethyst
There are now so many different stones available, and they have so many different healing outcomes.
If you had something special, or unusual happen to you after using that special crystal, would you like to share it with all of us?
---
Healing-Crystals-For-You.com is reader-supported. When you buy through links on my site, I may earn an affiliate commission. Click Here to learn more.

---
Write About Your Favorite Crystal? Share It Here!

The green stone below, Moldavite is a favorite of lots of people and lots of people write about it. But maybe you have a favorite that hardly anyone has heard of?
On this site you can read about all sorts of unusual crystals that other people haven't heard of as I am constantly seeking out new crystals to try.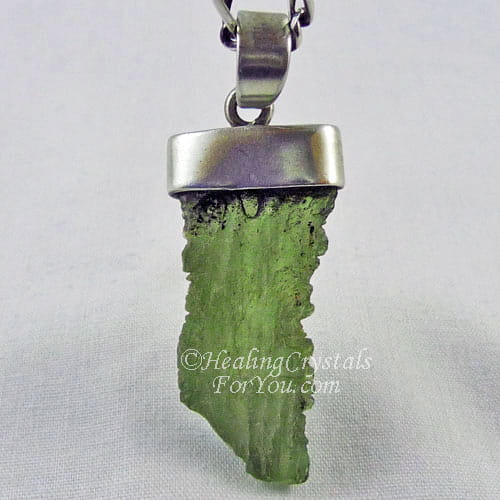 My Moldavite Pendant: set in silver
Do you do that? Do you visit crystal shops looking for something different? I used to go to local shops and gemshows, but lately that's been harder.
Fortunately there are lots of great online shops to visit.
Sometimes unusual or unique stones have powerful properties, that you might have discovered by accident when you were crystal shopping.
You can share your story if you wish, see more below.
Would You Like To Share With Us?
Maybe, like a lot of other people you simply love crystals! If you have anything you would like to share about crystals, this is the place.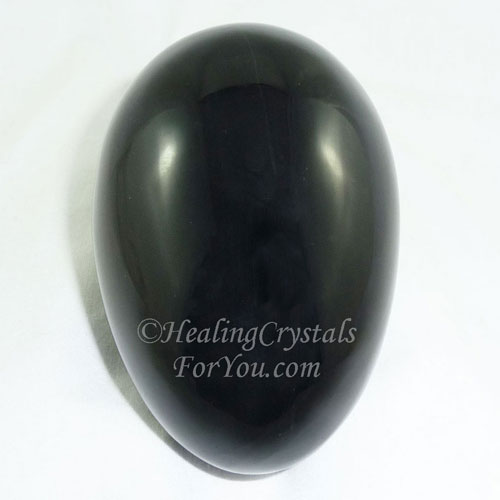 Black Obsidian Stone Egg
I would love to hear your impressions of what a specific stone does for you!
If you are a healer and would like to share how you use crystals for healing, use this page to tell your story.
Have you some fascinating facts about crystals, that you know others would like to know?
Have you a special crystal picture, and would you like to tell us the story behind this picture?
Note: You can upload pictures along with your story. HOWEVER... only original photos that you have permission to use and share will be published.
Please do not copy images from other sites without the permission of the owner. I also won't publish pages that have links to other sites.
Also note if you are just asking a short question, this is not a story and it will not be published.
This also applies to very short stories, so if yours does not go up its because its not long enough.
Additionally, note that not all stories will be published, as they do not go up on the site until they have been read and approved.
Content not considered suitable will be deleted. So keep that in mind when you write your story as it can't contain bad language
How Do You Use Your Crystals?

Even if your story doesn't fit into the above, if it is about crystals, this is the place for you to tell the world.
Use this page to share with others, who love crystals as much as you do.
I look forward to hearing your Top Crystal Story! Thank you in advance for sharing!
Have You A Favorite Crystal or Stone?

Share Your Story Here!
Have you a crystal or stone that you just love! Are you a healer who uses crystals? Share your special story or tips here, about how you use your crystals.
What Other Visitors Have Written
Click on links below to see some great crystal stories. These were written by other visitors to this page. You can share your story too!

---
Want to join my regular newsletter? It's easy.
Click on the banner that comes across the screen!
---
Looking for information about a specific crystal?

To See The A-Z of Crystals Minerals and Stones Click Here
---
Note: When you use the vibration of crystals to help and support your healing remember that crystals are part of an holistic approach to your health.
Metaphysical healing uses universal energy so does not stand alone and can be used with any other type of healing. 
Using the energy of crystals for healing yourself is about finding a way to enhance conventional medicine not replace it. So always seek out medical treatment for any worrying health issue.
---
Thank You! I Appreciate Your Visiting My Site!
In my articles I may recommend various items that I use and love or that I feel are of value to my readers, and I earn a commission for purchases made through links on this page. 
FTC Disclosure:  If you make a purchase via a link on this site, I may receive a small commission on the transaction: at no added cost to you. Thank you!
Read My Affiliate Disclosure Here

---
Please Read Copyright And Disclaimer Notice
For: https://www.healing-crystals-for-you.com/
Any information that may be found anywhere on this site is not presented as a substitute, nor intended to be a substitute for medical advice, treatment or diagnosis.
Never disregard advice from your medical professional or delay seeking medical advice because of anything you may have read on Healing-Crystals-For-You.com.