Healing Crystals For You Blog
Healing Crystals For You Blog
See New or Updated Site Articles

➤ By Liz Oakes
The Healing Crystals For You Blog may feature new articles that appear on this site as well as the crystal stories that are written by visitors to this site, see link below.
This page is my mini journal that has links to articles about crystals and how to use them.
It may feature some of my favorite articles that you might find interesting and may also contain updates to current pages, all here in one place.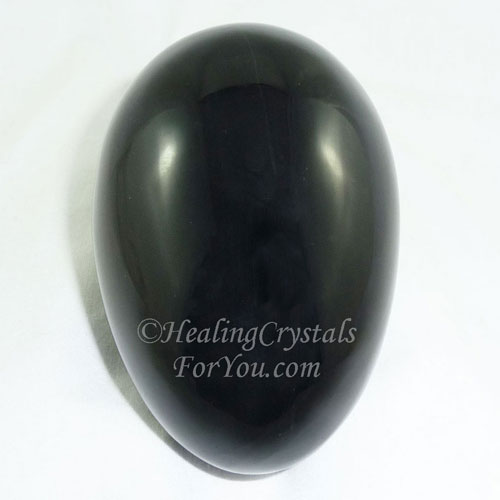 Black Obsidian Egg
So check back regularly to see what's been added, watch this page to learn when any new or updated articles appear here or subscribe using the RSS Feed.

---
Healing-Crystals-For-You.com is reader-supported. When you buy through links on my site, I may earn an affiliate commission. Click Here to learn more.

---
Know How To Use RSS?
If you want to use this page you have two choices. You can bookmark this page and then remember to come back regularly to check what's been added, or you can use RSS.
If you are new here and like what you see, you may want to subscribe to the Healing Crystals For You Blog. It's really easy and just takes a minute to do using my RSS feed and an RSS reader.
The address of the HealingCrystalsForYou.com feed is as follows:
https://www.healing-crystals-for-you.com/healing-crystals.xml
To subscribe you need to use an RSS reader. If you decide to use RSS this makes it easy for you to read the latest pages that are posted to the blog.
The RSS feed delivers my most up to date content straight to either your computer, tablet or phone for free, as soon as it is posted on the blog.
If you are not sure about how to use RSS and want to learn how to get it on your device find out more here:
Checkout This Video!
Looking for something in particular? Checkout the list below, go to the starting letter of the crystal you are looking for information on! Its easy, simply go to: The A to Z of Crystals Minerals and Stones
On the pages listed here you will see pictures of many stones, and short explanations on how they may benefit you, so check them out. 
Looking for something specific?
If are looking for crystals for a specific purpose, there is an area you may like to check out here, Healing Crystal Uses. It lists individual articles about stones to use for a specific reason. 
Discover more about Psychic Gifts, Meditation and Spirituality here.
Did you know you can write your own crystal story? This isn't for short questions and is read before it goes live, so they won't be posted.
It also cannot contain bad language and must be a proper story not a short comment. Click Here to learn more about writing your own Crystal Story. 
Discover Recent and Favorite Articles
Rare Elestial Rose Quartz Embodies Powerful Spiritual Love Vibration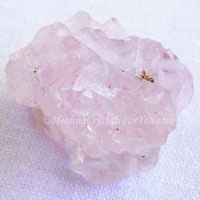 Elestial Rose Quartz embodies a strong high vibration energy of love, that aids emotional healing and enhances the flow of love and light from the higher realms. Like other elestials they boost psychic gifts and aid contact with angels.
Continue reading "Rare Elestial Rose Quartz Embodies Powerful Spiritual Love Vibration"