Healing Crystals For You Blog
Written By Liz Oakes
The Healing Crystals For You Blog is my mini journal about how to use crystals, and lets you know what the latest pages are to appear on this site.
Use this page to stay abreast of all the new information on Healing Crystals For You.com. It will keep you up-to-date with the latest articles and ideas from this website.
Discover Top Crystal EMF Shields
You have two choices. You can bookmark this page and then remember to come back regularly to check what's been added, or you can use RSS.
If you are new here and like what you see, you may want to subscribe to the Healing Crystals For You Blog. It's really easy and just takes a minute to do using my RSS feed and an RSS reader.
To subscribe you need to use an RSS reader. The address of the Healing Crystals For You.com feed is as follows: https://www.healing-crystals-for-you.com/healing-crystals.xml
Wear Tigers Eye to release fear and anxiety
If you decide to use RSS this makes it easy for you to read the latest pages that are posted to the blog. The RSS feed delivers my most up to date content straight to either your computer, tablet or phone for free, as soon as it is posted.
If you are not sure about how to use RSS and want to learn how to get it on your device find out more here: How Do You Get RSS On Your Device?
Become Part Of The Blog!
Simply tell your favorite crystal story by clicking here... and you will become part of the Healing Crystals For You blog.
The blog shows this sites latest pages, so your crystal story can become part of the blog. These pages become a permanent part of the site for others to read too. Have fun, join in and tell your story!
Using Crystals To Stimulate Kundalini Awakening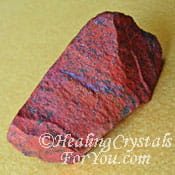 Kundalini awakening can be challenging. Learn about the energy that can awaken your kundalini serpent power. How to use kundalini crystals & learn which ones aid energy movement up the spine from base to crown.
Continue reading "Using Crystals To Stimulate Kundalini Awakening"