Healing Crystals For You Blog
See New or Updated Site Articles

The Healing Crystals For You Blog is my mini journal that has links to articles about crystals and how to use them.
Watch this page to learn when any new or updated articles appear here.
This page may feature new articles that appear on this site as well as the crystal stories that are written by visitors to this site, see link below.
It also may contain updates to current pages, all here in one place, so check back regularly to see what's been added or subscribe to the RSS feed.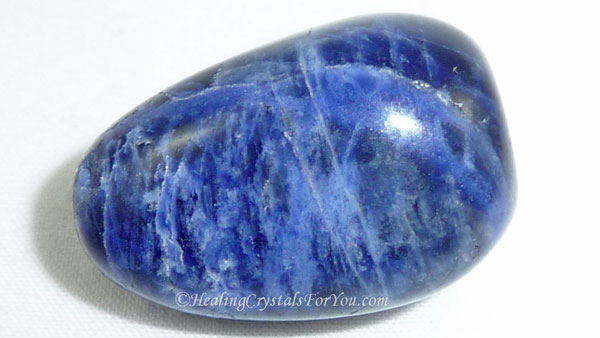 Sodalite
You can subscribe to my sites RSS feed, by utilizing an RSS reader, and there are quite a few good readers available for free on the internet.
What you need to use RSS is the address of the RSS feed for the site which you need to put into an RSS reader.
Healing-Crystals-For-You.com is reader-supported. When you buy through links on my site, I may earn an affiliate commission. Click to learn more.

---
To see if any crystal you'd like to know about has been covered on this site, check out the A to Z Of Crystals Minerals and Stones to learn more.
Checkout This Video!
The address of the Healing Crystals For You.com feed (below) needs to be entered into your chosen RSS reader.

https://www.healing-crystals-for-you.com/healing-crystals.xml 
This is the address you need for the RSS. Start by clicking on the above link. You will get one of two results.
You will either get a list of pages in an XML file or you will be able to read the entries just like you can on the site blog, which means you can read the blog page entries straight away.
If you can read the blog page entries you must already have a feed reader on your device and you are good to go. If you can simply read the xml page list you will need a RSS reader.

Black Tourmaline is a powerful psychic protection, EMF protection and grounding stone
Note that many browsers have RSS readers built in, and it is simple to add feeds for your favorite site to them. If you cannot read the content it's easy to obtain many free readers. 
Simply do a Google Search for the 10 best RSS readers, and you'll be able to read reviews of the most popular free readers.
---
Strawberry Quartz Meanings Properties & Uses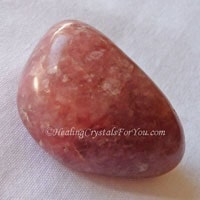 Strawberry Quartz has a strong loving heart based energy that triggers the flow of love, joy and happiness into your entire being. May assist you when making life changes.
Continue reading "Strawberry Quartz Meanings Properties & Uses"
Healing Crystals For You Blog