Colemanite
Boosts Patience & Tolerance
➤ By Liz Oakes
Colemanite has a strong vibration that can help you to make a deeper connection with your higher self and with spirit.
It also assists you to be more patient and tolerant towards others. They have a unique energy that resembles an electrical current.
The energy travels from where it is located up through the crown chakra and into the soul star and higher transpersonal chakras above the head.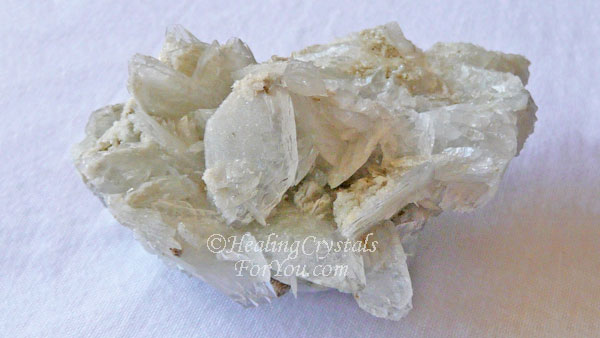 Colemanite
These unusual stones have a number of powerful healing attributes but they must be used with care. 
One of their most beneficial metaphysical properties relates to the way they can assist you to discover answers.
They may help you if you may be seeking solutions to questions that may be concerning you.
---
Healing-Crystals-For-You.com is reader-supported. When you buy through links on my site, I may earn an affiliate commission. Click Here to learn more.

---
Why Would You Use Colemanite?

These crystals have excellent metaphysical properties with an energy that may assist you when you are seeking an answer to a difficult problem.
If you'd like to increase the level of patience you may feel, you may choose to use this crystal in your day to day life.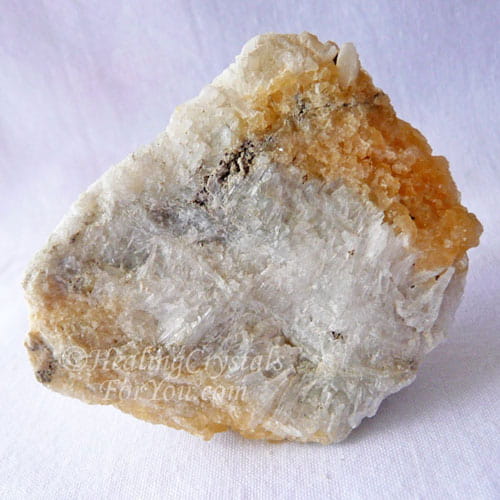 Colemanite
They may help you if you feel you have a need to expand your ability to feel able to persevere without losing control. 

They are helpful crystals for patience with good metaphysical properties, as the energy of these crystals may help you to be more tolerant of others.
They may aid you to respect the opinions of others and to develop develop tolerance and acceptance of their validity even when you don't agree with them.
How Will It Help You? Healing Properties
They are quite strong healing crystals for you to utilize but this must be done with care.
These powerful stones have a quite easily felt electrical current within them.
The potency of its energy is one of the reasons why may be difficult for many people to use it, and it is advised that it is used only for a few minutes a time.
Colemanite
It is one of the crystal stones for healers, especially those doing herbal or holistic healing.
It will help you if you are in need, as it can help you to get assistance from the Divine.
Colemanite Meaning
Colemanite was named after William Tell Coleman who was the owner of the mine where it was first found in Eastern California in the United States.
This area is still the most well known location that it currently comes from.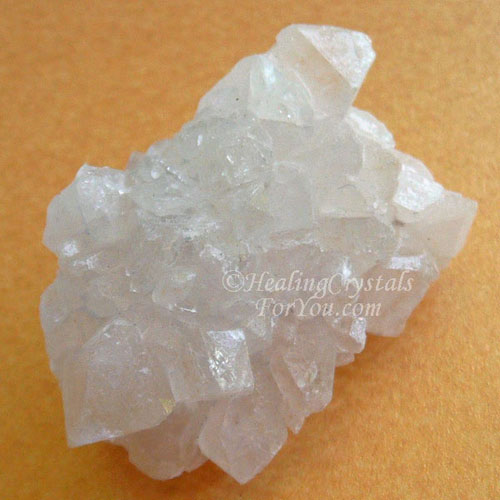 New Colemanite
It occurs as a transparent or translucent mineral that is well known as a fluorescent mineral. 
Other places where deposits of this mineral has been found includes Argentina, Kazakhstan, Iran, Turkey, Serbia, Greece, Canada and Mexico. 
Where Is It From? 
It's structure may be as grains, short prismatic crystals as well as in the massive form.
It is an ore of boron and is found in combination with Boron, Ulexite and Kernite.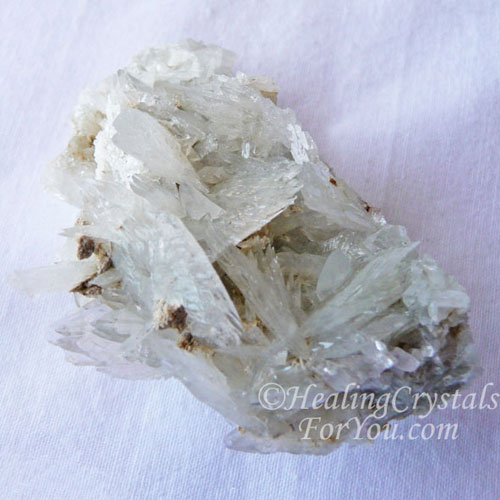 Its color is commonly milky white, but it is also found with yellowish, grey or colorless areas within it, and some pieces are yellow.

This may be related to the location that it comes from.
Best Crystals To Use With Colemanite
What are the best crystals to use with Colemanite?

If you are inclined to be impatient, using it on its own may be helpful but it can be advantageous to use it in combination with other stones that boost patience.
To boost how this attribute works, use it with other crystals that stimulate patience such as Morganite, Skye Marble, Petrified Wood and Ilvaite.
To assist you to work with these crystals and to utilize their energy within the crown chakra, it may be beneficial to combine them with some of the other crown chakra stones.
Specific stones that may be helpful when used with these stones includes Mariposite, Montebrasite, Purple Scapolite or Prophecy Stone.
More Photos Of Colemanite
Colemanite
Colemanite
---
Want to join my regular newsletter? It's easy.
Click on the banner that comes across the screen!
---
Looking for information about a specific crystal?

To See The A-Z of Crystals Minerals and Stones Click Here
---
Note: When you use the vibration of crystals to help and support your healing remember that crystals are part of an holistic approach to your health.
Metaphysical healing uses universal energy so does not stand alone and can be used with any other type of healing. 
Using the energy of crystals for healing yourself is about finding a way to enhance conventional medicine not replace it. So always seek out medical treatment for any worrying health issue.
---
Thank You! I Appreciate Your Visiting My Site!
In my articles I may recommend various items that I use and love or that I feel are of value to my readers, and I earn a commission for purchases made through links on this page. 
FTC Disclosure:  If you make a purchase via a link on this site, I may receive a small commission on the transaction: at no added cost to you. Thank you!
Read My Affiliate Disclosure Here

---
Please Read Copyright And Disclaimer Notice
For: https://www.healing-crystals-for-you.com/
Any information that may be found anywhere on this site is not presented as a substitute, nor intended to be a substitute for medical advice, treatment or diagnosis.
Never disregard advice from your medical professional or delay seeking medical advice because of anything you may have read on Healing-Crystals-For-You.com.